Welcome! If you're searching for insights about the world's best markets for selling goods or metrics on the most valuable products to offer, you've come to the right place.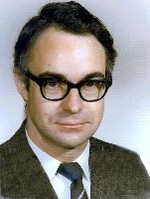 My name is Dante Carlton, an economics research professor. One of my most heart-felt passions is sharing insights about international trade with a worldwide audience.
For over 30 years, I taught Economics and French to students at various high schools in Ontario, Canada.
During the global pandemic that peaked in 2021, I discovered how to leverage the power of online learning via educational websites. I realized that few of these sites specifically focused on consumer purchases of imported goods.
To fill the knowledge gap for an audience niche with an insatiable thirst for learning, importedconsumerproducts.com was launched in June 2021.
We built this information portal as a kind of online library engineered to assist researchers in a myriad of countries.
Our goal is as simple as it is collaborative. We are committed to increasing people's knowledge and practical skills which in turn will enable them to profit from global marketing opportunities today and in the future.
Contact Us
Dante Carlton
Chief Research Officer
dacarlton@yahoo.com
internationaconsumerproducts.com